Leadership
At Waypoint, we understand the needs of your business. Our company is led by a group of entrepreneurs who have been building organizations from the ground up for over 23 years. We understand what it means to work on the business, not just in the business. We know the challenges and risks you face when employing and outsourcing. We get that when it comes to something as critical as managing IT infrastructure and technology for your business, you need so much more than a vendor: You need a business partner.
Dan Wilson, President/Partner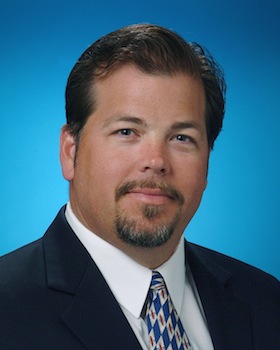 Dan Wilson formed Waypoint Solutions in 2003 because nobody else was doing what he saw needed to be done: Providing high quality outsourced IT service and leadership for SMB. "I was something of a reluctant entrepreneur initially," he laughs. "But it turns out I thoroughly enjoy growing this company and serving our clients. I don't remember the last time I woke up and didn't want to go straight to work."
Dan's career began in 1987 with the U.S. Air Force, working on mainframes. He earned degrees in Information Systems and Education, and devoted eleven years to managing technology infrastructure for Fortune 1000 companies before founding Waypoint in 2002. Under his leadership, the company has grown from one employee to over 24. He has been named to the Top 250 Executives in the MSP industry for several years in a row, a Charlotte Mover & Shaker for 2009, and Charlotte Top 50 Entrepreneur in 2010, 2011, and 2012. He is an active board member in the Entrepreneur's Organization Charlotte chapter, Executive Committee member for the Make-A-Wish Foundation, Technology Sponsor for A Child's Place, and Vice President of the FSU Alumni Charlotte Chapter.
When not networking and serving clients, Dan enjoys boating and spending time with his wife, Lynne, and their three daughters. You can connect with Dan on LinkedIn.

For more information on our small business IT services or our service areas please visit our locations and contact page.