IT Outsourcing Benefits
IT Outsourcing: the Benefits are in Your Favor
IT outsourcing has become a popular trend in business in recent years. Immediate benefits can be gained for small Business IT needs through outsourcing, but it has also become a political football, since many people think that IT is the same as outsourcing jobs overseas. The bottom-line should be finding the best fit for your business, with the best mix of services, price and support.
Of course, as with any product or service on the market today, managed IT service has its own pros and cons. You can read on below for some of the main IT Outsourcing benefits, so that you can make an informed decision on whether it is the right choice for you.
What is IT Outsourcing?
IT outsourcing has long been defined as using the information technology of today to contract out or even subcontract work to contractors who are outside of an organized structure. With the advent of the Internet, it is possible to outsource work anywhere, any time of day or night, making taking advantage of this brand of outsourcing not only smart for your business but helpful to the rest of the world as well. It only makes good common and financial sense to take advantage of this trend to grow your business into the success you have always dreamed of.
The Benefits of IT Outsourcing
Outsourcing makes it possible to control your IT costs, which is very important if you want your business to make money. You only pay for what you use when you use it, which helps you to stick to the budget that you created for your business and for your outsourcing needs.
Another of the benefits of IT Outsourcing is that it reduces your labor costs by quite a bit. Hiring an IT staff can get into high money to pay them. If you outsource your IT needs, then you will save that money for your overhead costs and can sink it back into your business.
These people are trained in this type of business and will save you money because you do not have to work to train in house to have an experienced IT staff to take care of your businesses IT needs. This will increase the efficiency of your business and make it possible for you to pass savings on to your customers, which is the bottom line and your ultimate goal to begin with.
IT outsourcing makes it possible for you to concentrate on your core business and not spend so much time on the IT part of the business. Every manager has limited time when it comes to running a business; you should be able to focus on other aspects of the business while the outsourcers concentrate on the rest.
It is easier to reduce your risk with an outsourcing team, than if you are trying to take care of everything yourself. Every business investment has a certain amount of risk involved; an outsourcing team will take on a lot of that risk for you and leave you to concentrate on improving other areas of your business instead. Besides, with all of the outsourced IT support going on in today's world, you should have no problem making the relationship work between you and your team.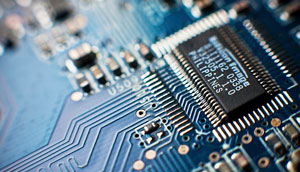 A number of business owners do not have the capital needed to hire an in-house IT department.
Taking into account that most businesses are small businesses, an investment into a special department of this nature really would not make much sense. Even hiring one professional to handle all of your IT related issues could cost a fortune because the professionals earn top dollar in their respective fields. You would also need to extend any company benefits to the IT person that you extend to your other employees. The expenses would likely be significant. This is why many small and mid-sized businesses have found a solution which ensures they can keep their businesses functional. These businesses rely on outsourced small business IT support.
Cost Effective
You may have qualms about an outsider helping you to get your computers or other equipment back running when it fails. Keep in mind, these dedicated professionals may be employed elsewhere, but they have the key skills needed to help your business succeed. This is the most cost effective option available to you, and you can rest assured that these professionals know exactly what they are doing. Many issues business owners encounter can be handled over the phone, but if the phone call does not render resolution, an escalation may be required. This would mean that an IT professional would need to visit your business on-site to perform diagnostics and get whatever is broken back up and running.
Hardware & Software
A managed services provider can assist you with hardware and some software issues. You may find that you need to contact the manufacturer of certain types of proprietary software, but if you encounter an issue with a more common type of software, the IT specialist should be able to help you navigate yourself through getting the issue fixed. Perhaps you are not tech savvy. You can always delegate the task of speaking with the IT services company to one of your employees or even a secretary who is technically inclined.
Technology continues to evolve, and as it does, the need for Managed IT services for small business will become more important. You can help your business by developing a strong relationship with a service provider now. This will ensure that any changes made in your work environment can go seamlessly. Working with one provider also increases the chances that you will always have someone who is familiar with your unique set-up.
The Few Cons of IT Outsourcing
Many companies who provide outsourcing have a ton of different clients, so it can be hard at times to establish the trust that you have in house with your own IT team.
It is best to outsource tasks that are not at the core of your company. For example, if you are a software development company, it is best out outsource your payroll instead of anything to do with your software development.
Why Choose Waypoint?
These are a few of the pros and cons of IT outsourcing that you will want to consider before making a final decision. At the end of the day what you really need is a partner who can handle your growing technology needs and provide a personalized service that you trust will work day in and day out. Waypoint has:
You need to weigh the advantages and disadvantages carefully and then decide what is the best way to go for your companies IT needs. To minimize the cons and improve your chances of a great working relationship with your IT outsourcing provider, go with a trusted provider of Outsourced IT for Small Business like Waypoint. See more about IT Support services in Charlotte and Miami locations along with Managed IT service plans for businesses everywhere.