Hopkins-McElhannon Group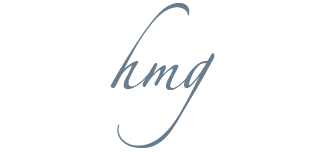 Before:
No technology infrastructure
Completely empty office
Four team members
After:
Robust server network
Complete, supported IT infrastructure
Grown to 13 team members
About The Hopkins-McElhannon Group
The Hopkins-McElhannon Group is a full-service commercial real estate and eminent domain appraisal and consulting firm operating in North Carolina and South Carolina. The group offers over 40 years of combined commercial real estate appraisal experience and a commitment to providing a quality product and outstanding service, with a teamwork approach.
Situation
When Randy Hopkins and Rocky McElhannon joined forces in 2008 with four employees, they knew they would need a robust server network to handle the enormous number and size of documents required in performing appraisal work. The nature of their work also means that information must be secure, while their team must simultaneously have access to continuity, speed, and reliability.
"They have us set up so that if there were a major disaster we could recover everything and be up and running in less than three hours."
"Randy and I have been appraising for a long time, and technology has made our business so much better," says McElhannon. "You used to have to go to the courthouse to get zoning maps, deeds, and so on. Now we have more information that we ever could, before we even visit the property."
But with the technology comes inevitable challenges. "When our computers are down, we're down," explains Hopkins. "Our people rely on technology for research, macro data, and word processing, and the only thing we have to sell is our time."
Out of the gate, the Hopkins-McElhannon Group needed an affordable technology solution that would give them the reliability and speed they require, while simultaneously providing the scalability to grow into the three-times-larger organization that they are today. The solution needed to also enable team members to work from home or the field as easily as when they are in the office.
Waypoint Solution
Hopkins learned of Waypoint through a friend, and contacted Dan Wilson, President, to find out how Waypoint could help them get their new office set up.
Waypoint delivered a total IT solution that had the Hopkins-McElhannon Group up and running almost immediately, with a robust server network and multiple battery back-ups to provide near-100% up-time.
The solution includes data back-up and recovery systems. "They have us set up so that if there were a major disaster," says McElhannon, "we could recover everything and be up and running in less than three hours."
Waypoint continues to support the Hopkins-McElhannon Group with managed IT that provides virus protection, network maintenance, and problem solving for all of the company. Because the executives require 24-hour accessibility to their data, Waypoint also provides support on their home computers and mobile devices.
"If one of our appraisers has a technical problem, they go to Waypoint's help desk, initiate a ticket from there, and get a response back from them," explains Hopkins. "They are an IT department for us."
Big Results
Since opening in 2008, McElhannon-Hopkins Group has grown from 4 team members to 13, despite a difficult economy. "We couldn't have done it without this technology," says McElhannon. "We've had appraisers come from other shops and compliment us on the state of our technology."
Waypoint monitors everything from the age of computers to the current status of the server system, and proactively updates and addresses issues as they come up. When computers age out, they replace them automatically.
"They're monitoring everything 24-7 and responding to things we don't even know are going on," laughs McElhannon. "We get a report in the morning and it tells us what they took care of last night. The system is always running when we walk in."
But it's the level of service that Hopkins says truly sets Waypoint above other providers she's worked with. For instance, when the Hopkins-McElhannon switched services with Time Warner Cable, the cable company asked them to have their IT person on site, so Waypoint sent a technician to stand by while the cable work was done.
Waypoint regularly coordinates with other service providers such as Time Warner Cable and AT&T, ensuring that systems are integrated effectively, as well as helping set up new mobile phones and other devices as the business grows.
"We don't have time to deal with that. We take every minute of our day that we're working to review everything that comes out of this shop. We don't need to be worrying about our computers."
Hopkins and McElhannon both are emphatic that they made the right choice to work with Waypoint. "It's the best IT company I've ever been around," says McElhannon. "They've been a big part of our growth right from the beginning."
About Waypoint
Experience, global reach, and a personal touch: Waypoint excels in providing IT infrastructure design, implementation, migration, and management solutions for the Microsoft environment. Founded in Charlotte, NC, Waypoint serves clients across many industries including transportation, military, medical, legal, accounting, and retail. Their global reach includes clients in the U.S., Hong Kong, Dominican Republic, South America, Canada, and the United Arab Emirates.