Down to Earth Cloud Computing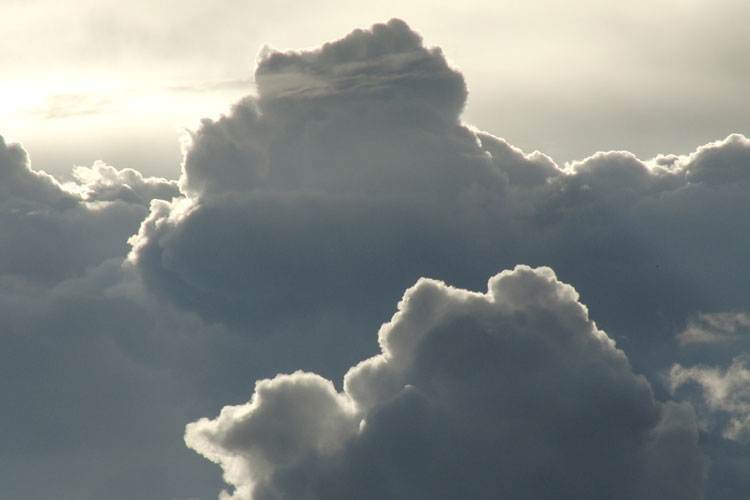 By Waypoint co-founder, Tony Shannon
(Article originally published in July 2012 issue of Greater Charlotte Biz magazine)
Everybody's talking about Cloud Computing these days, and most of the conversation is so high in the sky that it's hard to understand and harder to believe. It's true that the Cloud is transforming business—in fact, it's quickly becoming the new business utility, in the same way that email and Internet went from cutting edge innovation to a basic necessity for keeping up. But talking about the "Cloud" doesn't have to feel like a flight into the unknown. In reality, the Cloud is a pretty down to earth concept.
In short, Cloud Computing refers to an off-site data center that you access through the Internet, paying as you go for as much as you use. Applications in the Cloud include those as simple as data back-up, and as complex as customer relationship management.
Examples of commonly used Cloud applications include SalesForce, Dropbox, and Google Apps. You know you're using a Cloud solution if you pay for it monthly, get your updates automatically, and can access your data from any device, anywhere you have an Internet connection.
But don't let Cloud's simplicity fool you. Failing to understand its power can leave your company struggling to keep up with Cloud-savvy competitors. Here's why:
Cloud provides revolutionary security. Switching to the Cloud is one of the most important things a business can do to secure data from both theft and disaster. On-site data is highly vulnerable to localized disasters such as power surges, fire, and flooding. It's also relatively easy for a disgruntled employee or disreputable competitor to steal. Storing data in the Cloud enables instantaneous back-ups and top-of-the-line security features to prevent theft and get a business up and running right away after disaster. Private Cloud services can further increase security.
Cloud is radically accessible. Imagine using your data and software any time, from any device, anywhere you have an Internet connection. Now imagine you can grant and control access to unlimited employees. Give some of them read-only access to certain sections. Limit access entirely to others. Prevent any of them from downloading and stealing sensitive company information. That is the reality of Cloud.
Cloud can be surprisingly affordable. Old-fashioned servers, hardware, and software add up to substantial investment. Count in the cost of maintenance, updates, upgrades, and the space and cooling power necessary to store it all, and you could easily run into tens of thousands of dollars a year for a  very small office. Cloud-based solutions allow you to control your costs with a reliable monthly fee that includes upgrades, maintenance, and service.
Cloud is amazingly flexible. Scalability is baked in. You pay for the amount of service, the number of users, and the exact products you need and want. As your needs change, so can your plan.
Whatever your size or industry, chances are there's a Cloud solution that can revolutionize your business. Most companies don't realize how much capability they're missing out on, and for how little money they can significantly enhance their business.
Consider the recent case of a commercial fire prevention and security products company. An established business, they had long faced the challenge of coordinating people inside and outside the office, developing quotes and proposals, and dealing with security and sales issues throughout multiple territories. Their traditional hardware and software systems were messy, complicated and increasingly unmanageable.
A Cloud-based solution simplified everything for them. A Cloud file storage system gives their employees instantaneous, on-the-go access to exactly the information they need. The system shows up on each employee's device as a simple drive, so it's intuitive to access. Company leadership can control each employee's level and type of access, ensuring the security of their data and software at all times. Additionally, because the data is redundantly backed up to locations on both sides of the continent, even a major disaster won't prevent them from continuing business as usual.
Every company is different, but no company can afford to ignore the potential of Cloud-based solutions.
---
Posted on: 02.20.13