Managed IT Services for Small Businesses in Charlotte, NC
ManagePoint – Managed IT Services for a productive IT infrastructure
Complement your current tech staff, or have us manage your entire IT infrastructure. Start with a free IT review.
We provide managed IT services all over the world with headquarters in Charlotte, NC and Miami, FL.
Whether your company is experiencing a growth spurt, looking for ways to scale more effectively, or seeking the convenience and cost savings of outsourcing, finding the right managed IT services partner is a big step in the right direction. We provide:
Fully customized solutions—tailored to your needs
Immediate problem resolution response, 24/7*
Noticeable return on investment
When the US Airline Pilots Association (USAPA) established its headquarters in Charlotte, it relied on Waypoint to install critical information technology and get the organization up and running quickly.
""Outsourcing these IT functions to Waypoint allows us to stay on track," says Gary Bauhan, USAPA Executive Vice President. "We're not limited by IT staff with specific skill sets, so we can change direction quickly when the need arises.""
Read more about what managed IT services are.
Along with the best in technology, our Managed IT Services come with all of these features:
Live Service Desk
We understand that when you or one of your employees has a computer problem, you want to speak to a real human being right away. Our live, U.S.-based service desk provides immediate, personal support from experienced engineers & IT consultants who walk users through the solution. When necessary, engineers can remotely take over desktops to make corrections.
Unlimited live IT support is available from 8:00 am to 6:00 pm ET for all priority levels. Diamond Level users can access live remote and online support 24-7.
Onsite Support
We know a hands-on approach is sometimes exactly what you need. Our engineers will visit your site for routine needs as well as in response to emergencies, so you can be up and running as quickly as possible with minimal stress.
24-7 Proactive Monitoring
Our goal is to allow you the freedom of walking into your office every morning and getting straight to work. Addressing your information technology needs before there is ever an interruption in your productivity is our primary objective. Our proprietary 24/7 monitoring and alert system continuously checks for availability, performance capacity and security issues, notifying our network engineers in real time ­often resolving problems before your team knows they have arisen.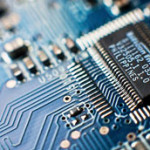 Plus, our 24­-7 support system manages security patch management, malware/spyware protection and removal, data backup, software, asset inventory, and service pack updates taking care of every single cyber security detail, so you can maintain a clear focus on your business and worry less about online security.
Monthly Reporting
We know you need insight into and control over your business concerns, including technology. We provide monthly reporting that details activity within your information technology infrastructure, as well as CPU, memory, disk space, and overall systems performance data. Plus, we'll stay in constant communication to help you better forecast your technology needs as your business grows.
Features:
Application installation and upgrades
Budgeting, P&L management
Consulting
Data backup and disaster recovery
Desktop/laptop moves and changes
Forecasting
IT vendor management
Network installation and maintenance
Purchasing
Quarterly technology review
| Level | Bronze | Silver | Gold | Diamond |
| --- | --- | --- | --- | --- |
| 24/7 Monitoring | | | | |
| Pro Active & Preventable Maintenance | | | | |
| Monthly Reports | | | | |
| Business Hour* Remote Support | | | | |
| Business Hour* On-Site Support | | | | |
| 24/7 Support | | | | |
| IT Department Services | | | | |
| Flat-Rate Monthly Fee | | | | |
"The team at Waypoint Solutions Group is always looking out for our best interest. They allow us to grow our business, yet stay focused on our core expertise. Partners like that are hard to find and impossible to replace."
 Corey Russ, President, Combat Medical Systems
Why not get a Free IT review for your business?

To find out more about small business IT support and managed IT services in both Charlotte, NC and Miami, FL request a call back today!